Multi-use game areas (MUGAs for short) are multipurpose spaces designed to host a variety of activities. These include but are not limited to football, basketball, netball and hockey. As well as providing a fit-for-purpose base, MUGAs are also built from all-weather material, making it the perfect replacement for a waterlogged field during the colder months and allowing for full curriculum PE actives to place all year round.
MUGAs can also be equipped with line markings for a range of games or activities in your choice of colours. Line markings create the perfect opportunity to tie in your new outdoor area with your school's colour scheme.
The customisation options don't stop there, along with a range of surfaces to select from in varying colours, we can also provide inbuilt features to your new MUGA design, such as cage-like goal posts, basketball hoops, tennis nets, score boards and access points in the form of single or double gates.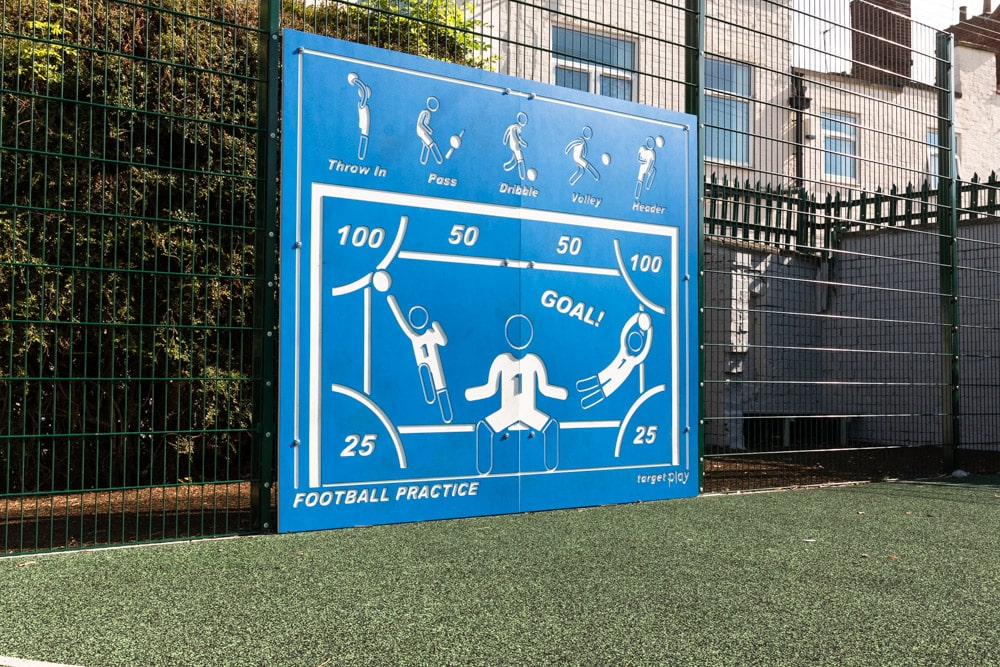 MUGAs are not just for schools environments, they're also a great addition for any commercial space such as gyms and leisure centers – whatever your needs may be, we can help you find the perfect solution.
Our multi-use games area installations typically require pre-requisite groundwork to allow for ample drainage of the surface area. This does mean that the installation time can be slightly longer than some of our other surfaces due to the need for ground works prior to the games area install itself. We typically install MUGAs over school holiday periods to minimize disruption to your school day and outdoor space.