Clamber stacks offer a variety of play options in the form of a natural, organic feeling wooden climbing frame style structure. Often including log climbers fastened together to make walk ways across the structure, some clamber stack variations feature climbing walls, rope pulls and fireman poles. We offer a variety of clamber stack configurations with a range of styles to suit every purpose and age group.
Play towers are often installed in on a soft-touch or fall-resistant material to prevent any injury. All of our play towers are rigorously tested and conform to all standards of health & safety for children and educational environments.
We offer a variety of clamber stacks that can be installed immediately and serve a wide range of purposes, our design team are here to help get an understanding of the purpose behind your play tower and help you in choosing the correct layout for it's intended use. Our designers are also on hand to help you select the best configuration for your clamber stacks, pointing out recommended age appropriate features to help best serve your intended audience.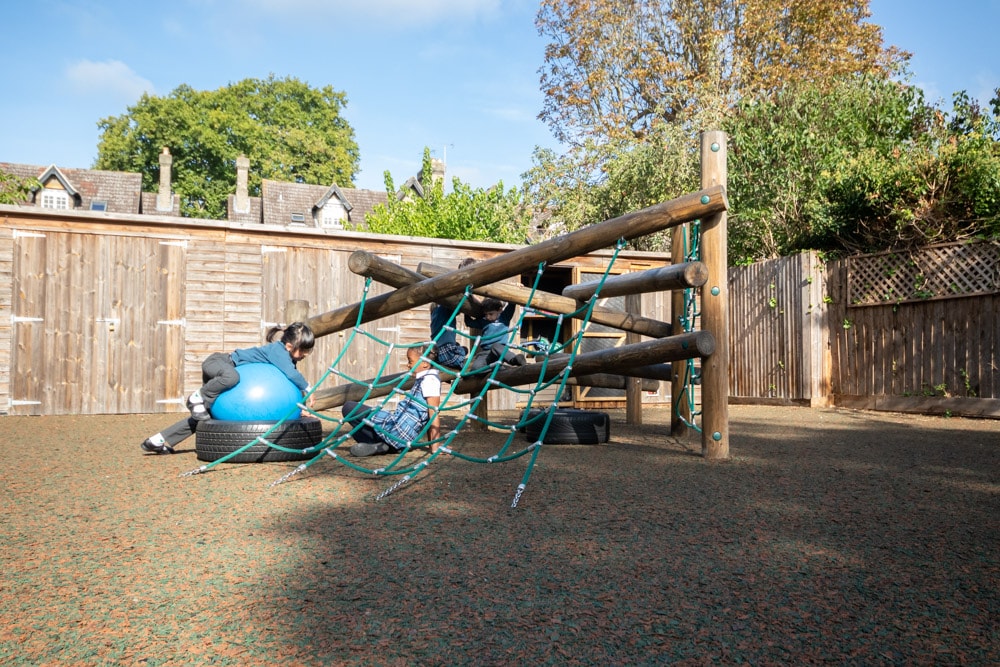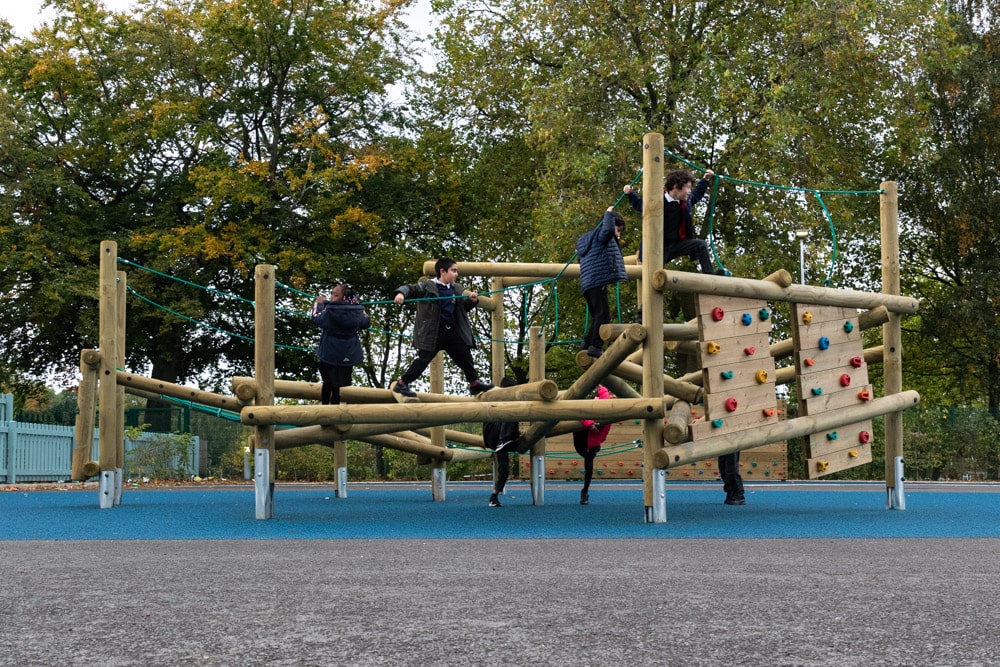 Some additional benefits clamber stacks bring to your outdoor area;
Problem solving skills – Facing play associated challenges can encourage children to problem solve and think of strategies to overcome the challenge. Clamber stacks can be notoriously challenging in certain sections, given an age appropriate layout.
Promoting peer to peer interaction – Clamber stacks are naturally a shared piece of playground equipment, it's very rare you'll see a single child playing on clamber stacks by themselves. Encouraging peer to peer interaction helps to naturally improves children's communication skills.
Increased physical activity – Clamber Stacks are designed to encourage physical activity in children and promote healthy growth. They provide the equipment to work the whole body – core & upper body strength, stability, endurance, coordination and balance.