Trim trails are wooden obstacle courses for children that feature a range of equipment incorporated into them, along with a number of different layouts available for each trail. The most common pieces equipment to see built into any trim trail are balance boards, stepping-stones, monkey bars, hanging logs, Burma bridges, hanging ropes, parallel ropes, clatter bridges and a host more.
Trim trails offer a level of customization that's unmatched by other types play equipment. Thanks to their modular design, we can integrate as much or as little equipment as you like into any given space. Along with making them the perfect physical fit, they can also be catered for children of different ages & physical abilities, making for a fantastic addition to any play area for children of all ages.   
Trim trails offer a multitude of benefits to a child rich environment, such as schools or nurseries. In addition to being used as general outdoor play equipment for a range of ages, they can also be designed to include specific physical movements or activities and integrated into PE lessons to improve mobility and balance skills.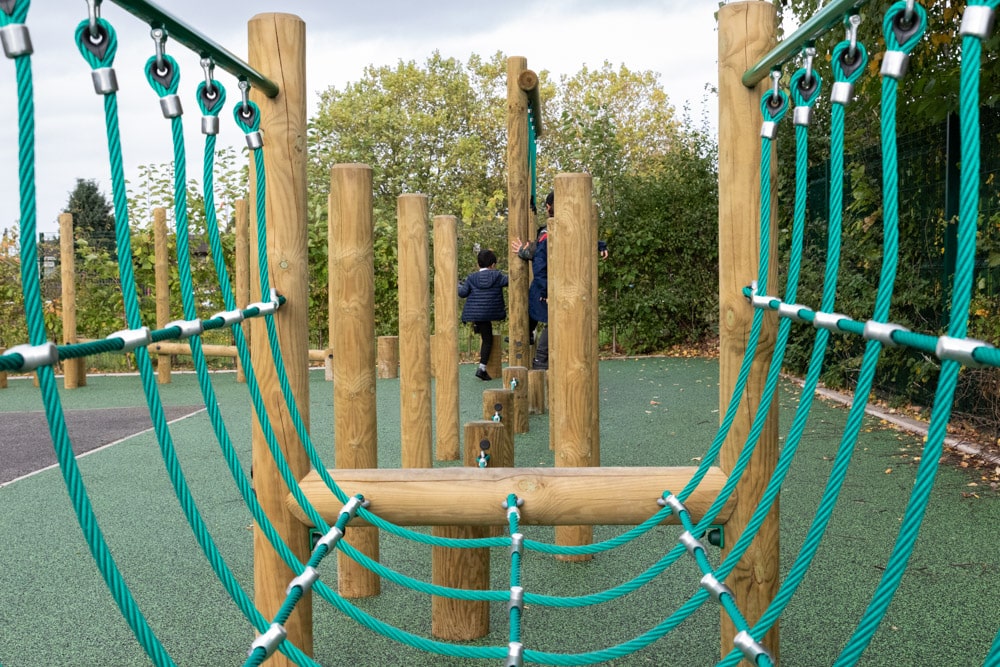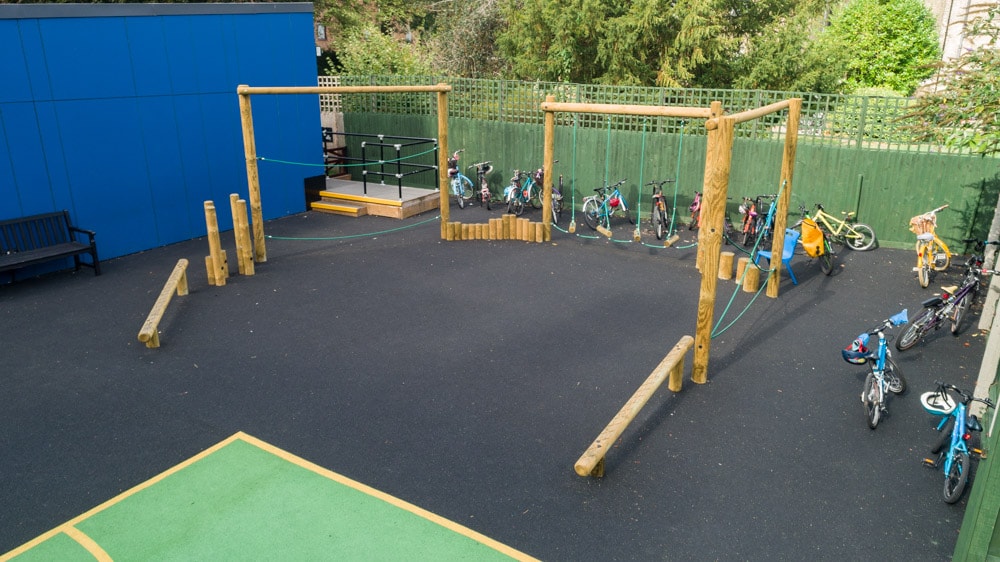 Trim trails offer endless possibilities for children to play, learn and enjoy themselves on their own or with a group of friends. The diversified utility of the trail promotes skills within children, from physical body and muscle development to healthy competition and peer integration.
With our broad offering of equipment and ample design experience with projects of all kinds, we can offer a range of trim trail solutions to fit just about any space you have available to work with. Whether you're looking to expand an existing area with a sprinkling of new equipment, or you're looking to completely re-purpose an entire area, we can cater a solution to fit your exact requirements and make the most of your designated play area.
As with all of the equipment we provide, we only use the best quality materials. All of our equipment and installation work is covered by our 8 year warranty.